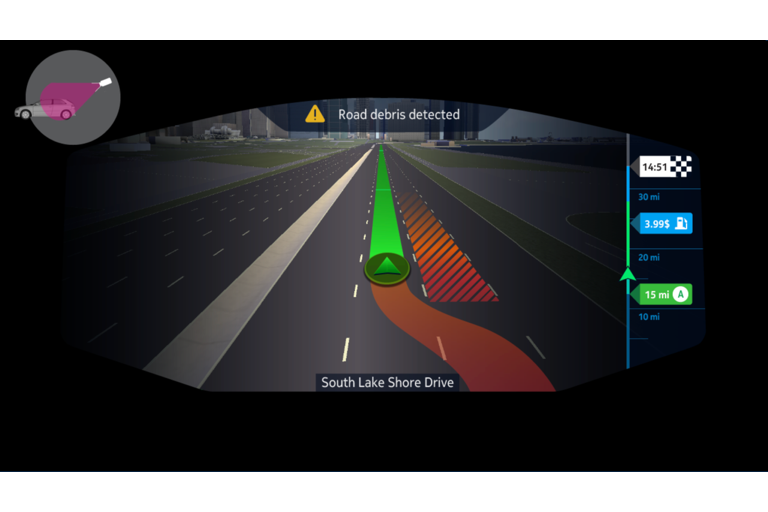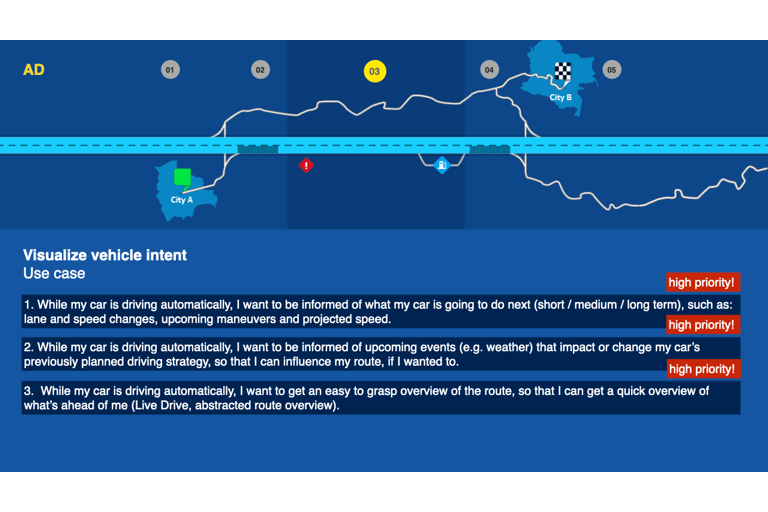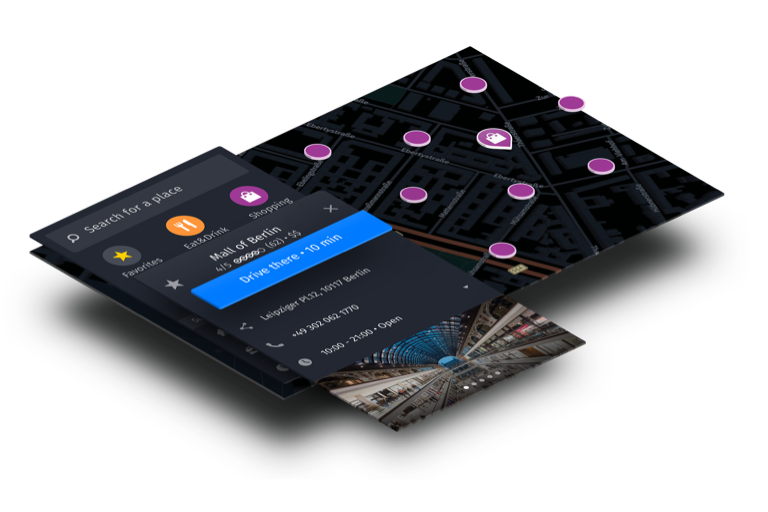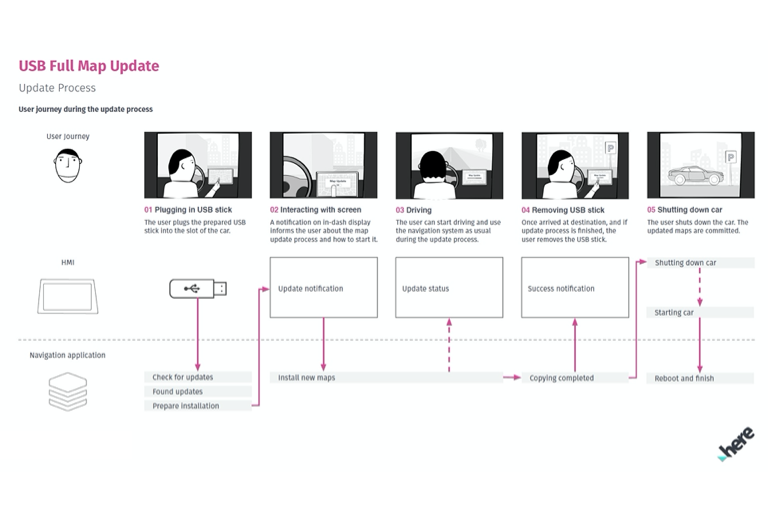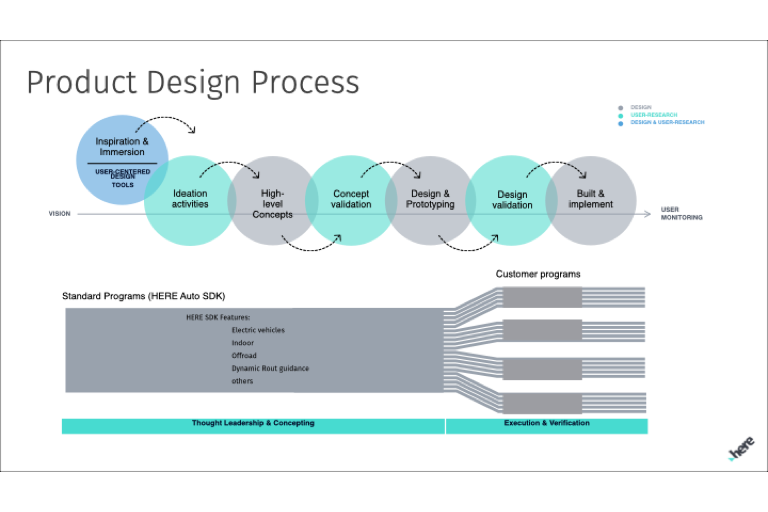 Project Description
To complete the scope of all automotive on-board solutions I finally also assumed the UX Lead role for the HERE Auto SDK, which is the technical basis for HERE Auto and the related customer projects as well as an enabler for many other OEM solutions, including next generation IVI systems of Audi, BMW, Jaguar Land Rover and VOLVO.
For an SDK solution the design focus was to find proper ways to develop feature logics with the right level of flexibility to enable a broad scope of use cases while maintaining SDK efficiency.
I helped the team to adapt their design process properly for this scope. In close collaboration with the research team I established the use of the jobs-to-be-done framework all along the process from design and product to development.
In this scope I worked myself on the topics of:
Highly Autonomous Driving (HAD) – with a focus on "vehicle intent communication"
Fully Autonomous Driving (AD) – with a focus on "bi-directional communication between passenger and vehicle"
Platforms: Embedded