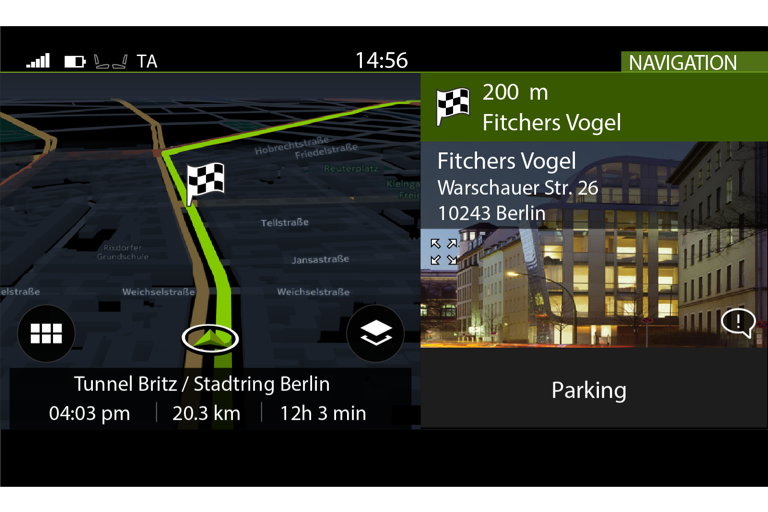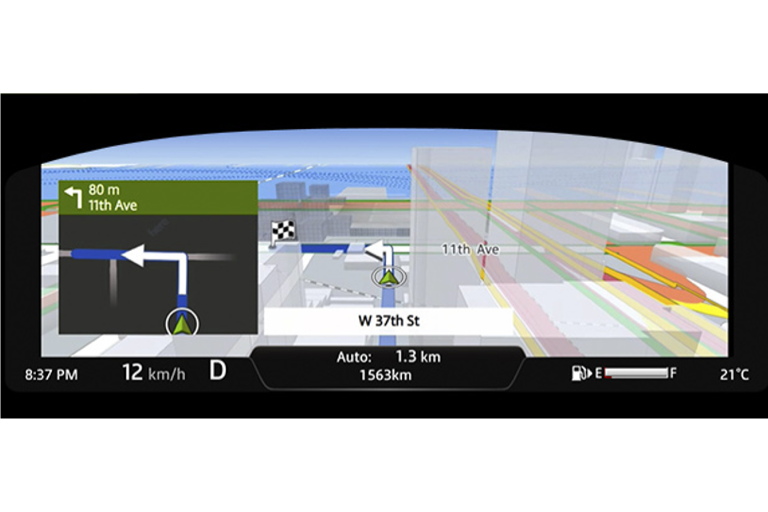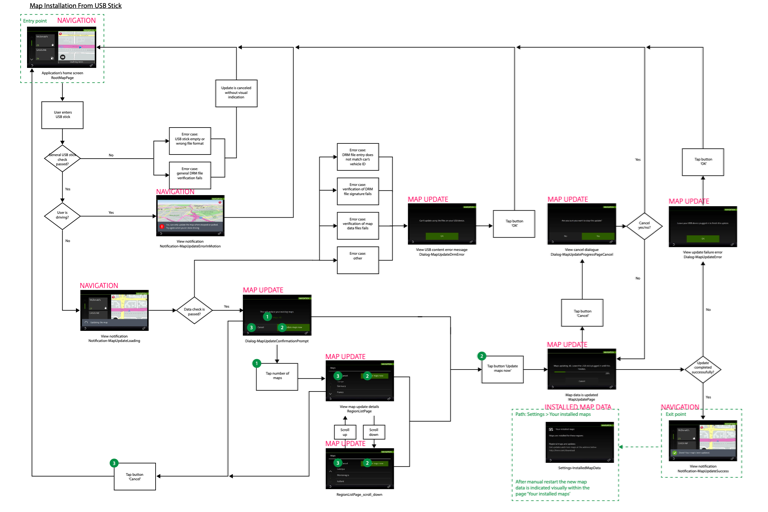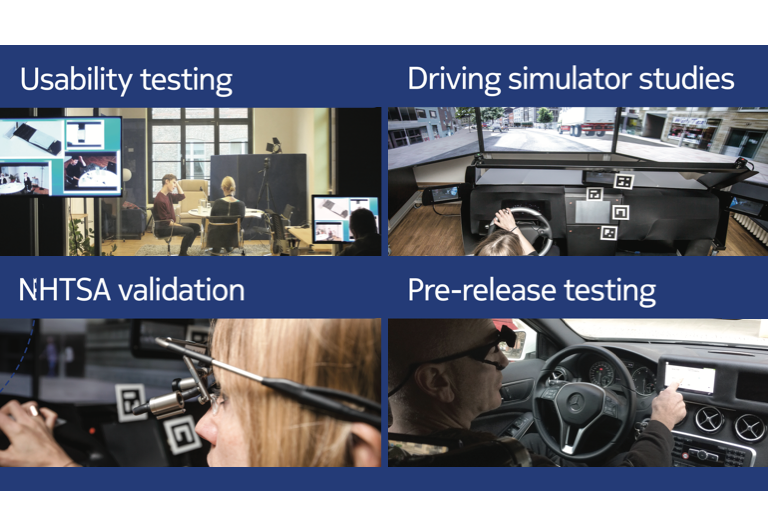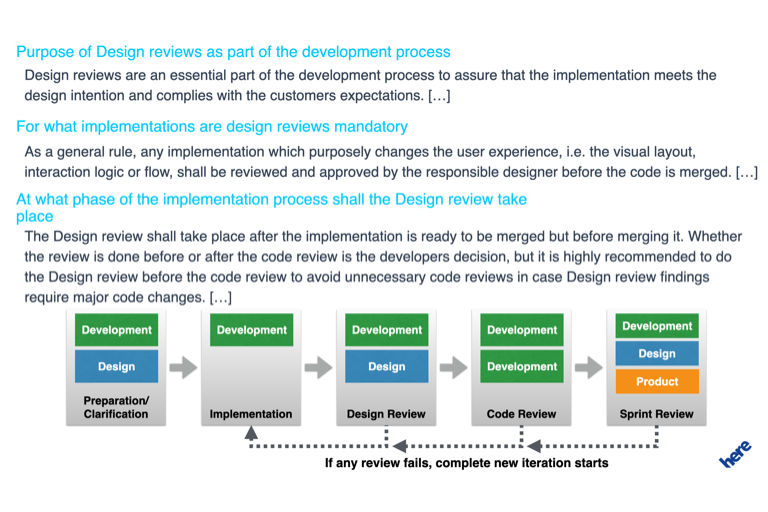 Project Description
In addition to working on the white label reference product HERE Auto, I also joined the related customer project for Jaguar Land Rover.
In that project we were responsible for the overall user experience of Jaguar Land Rovers new InControl Touch Pro navigation system.
While initially also supporting with interaction design, I soon also assumed the role of the UX lead for this project. In addition to overseeing the teams work on HERE side, I was directly responsible to negotiate our design decisions with the customer.
Similar to the reference version, the design work on this customer solution covered many aspects of holistic design responsibilities, including copywriting, localization, multi-screen design and cross platform interactions, to just mention some of them.
Regular user testing, with an extra focus on driver distraction was of course also part of this project.
I worked closely with the product, development and customer integration team as well as with business relations team to define and establish proper design checkpoints throughout the whole product development cycle.
Platforms: Embedded