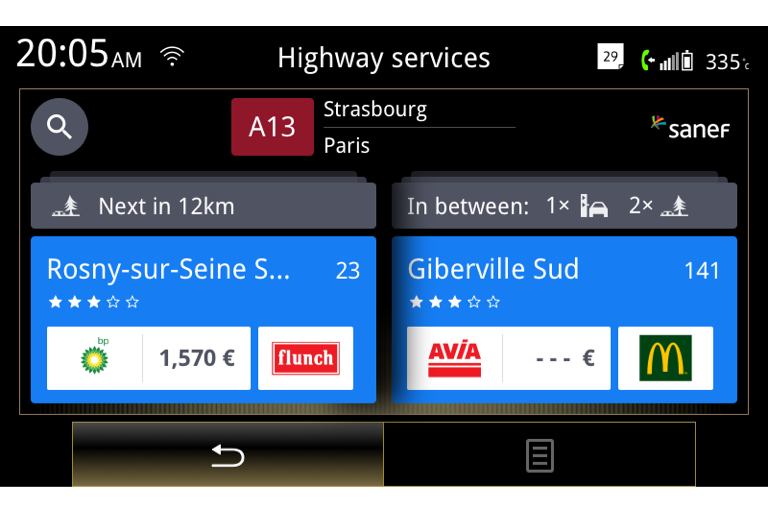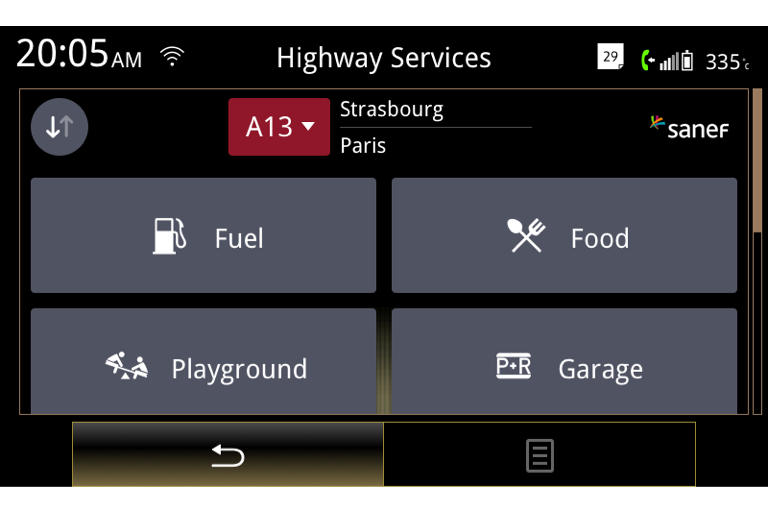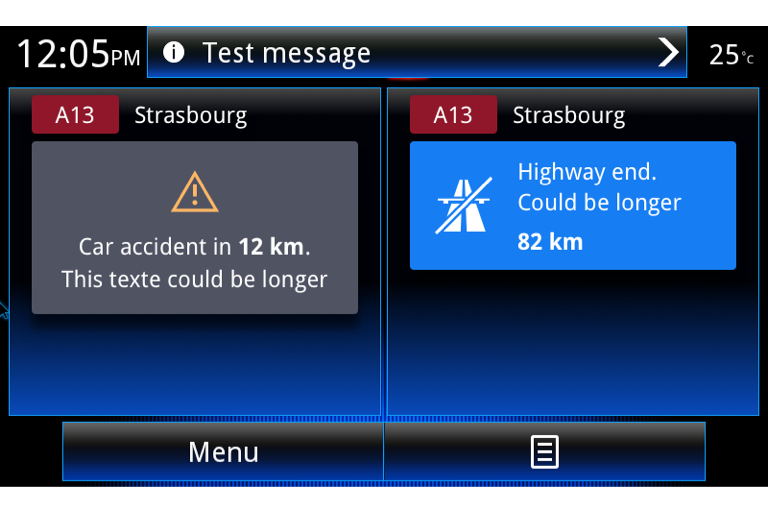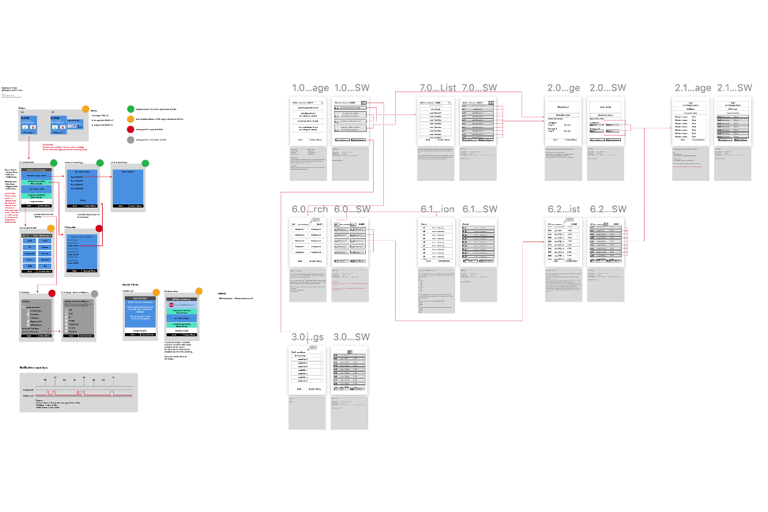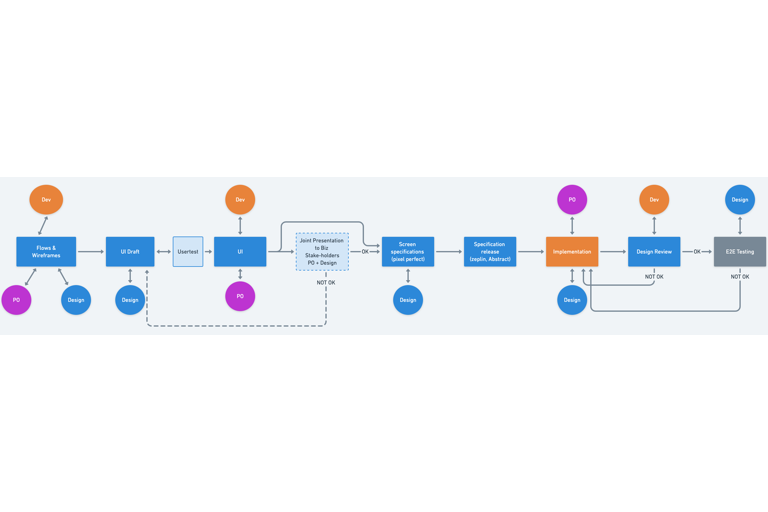 Project Description
When I joined Renault-Nissan-Mitsubishi as a UX Lead, I was made responsible for all UX design related to IVI activities in the Alliance's Connected Vehicle organization.
One of the first projects my team worked on was a collaboration project with European highway operators. Part of it was the development of a connected app for the legacy IVI system R-Link2 to exchange real-time rich data between the vehicle and the road network, providing the driver with detailed information about their current journey.
This project, for which I supported myself the customer journey definition and some of the interaction design, enabled me to properly assess the UX design situation in the organization and implement the right steps to ensure a proper, agile working setup between product, development and design organization.
I also established proper copywriting and localization as part of design responsibilities.
Platforms: Embedded